Groups are welcome.
We ask to choose the same plate or menu for the whole group (up to 10 persons) and inform us 2 weeks before at the latest. Other menus and suggestions are available on request.
---
Brasserie/Restaurant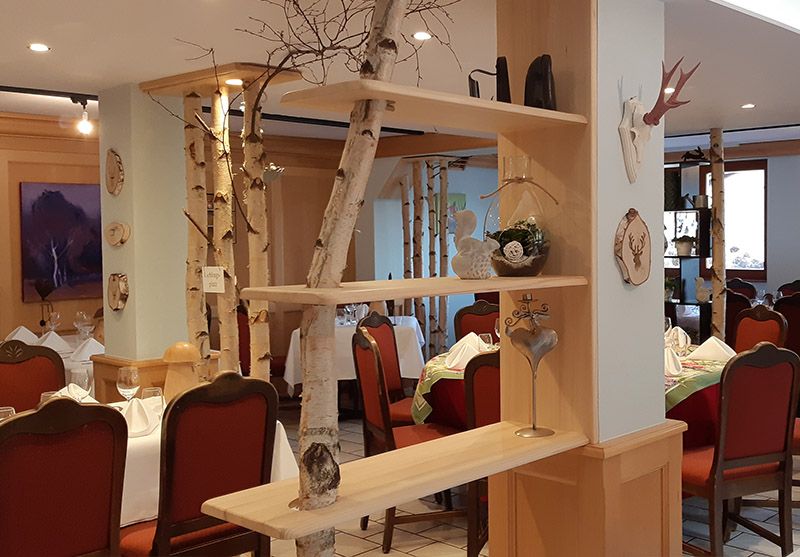 Enjoy theese restaurant rooms: one suitable for about 60 persons and the other for about 25 persons.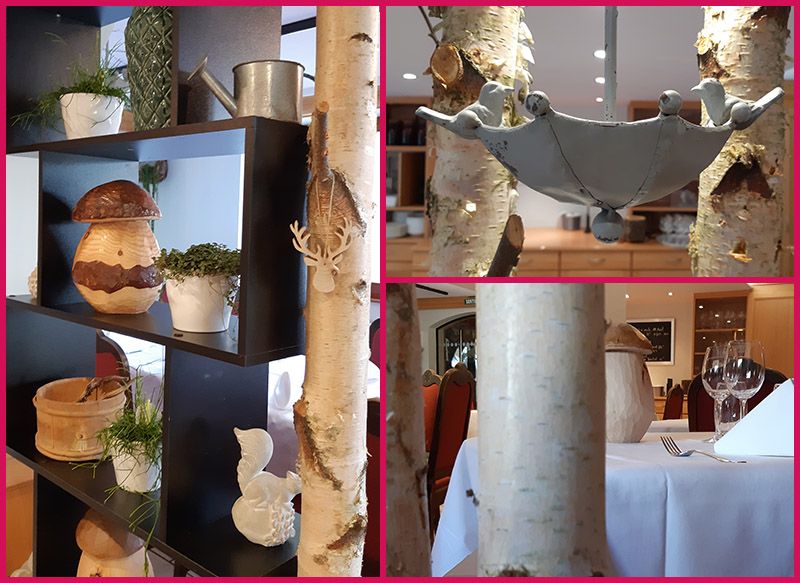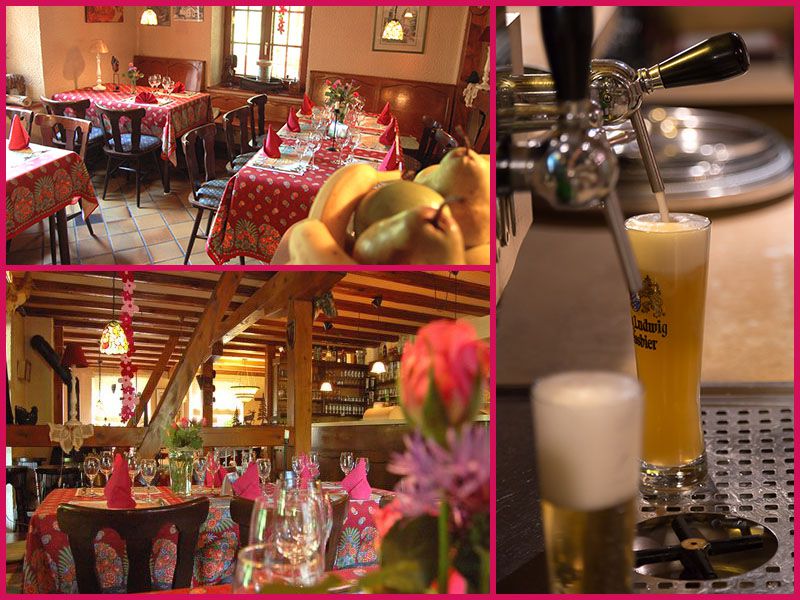 ---
Veranda/Terrace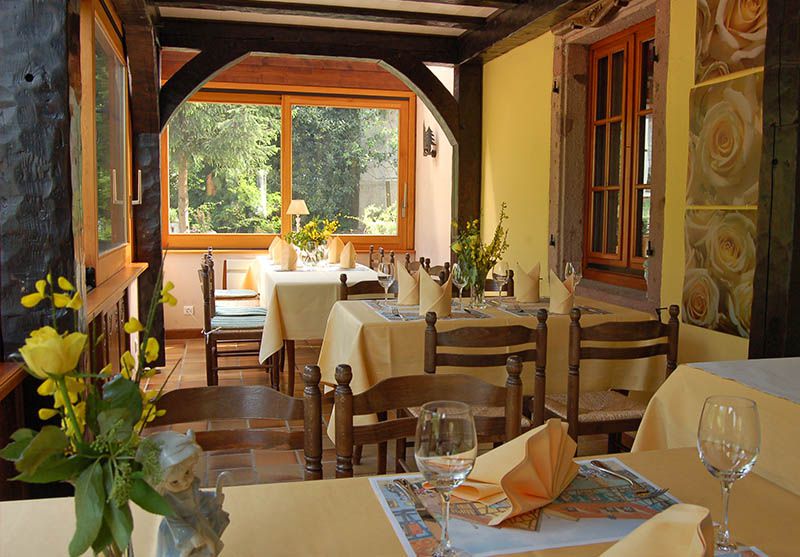 Outside or in the Veranda benefit the natural (vegetal) surrounding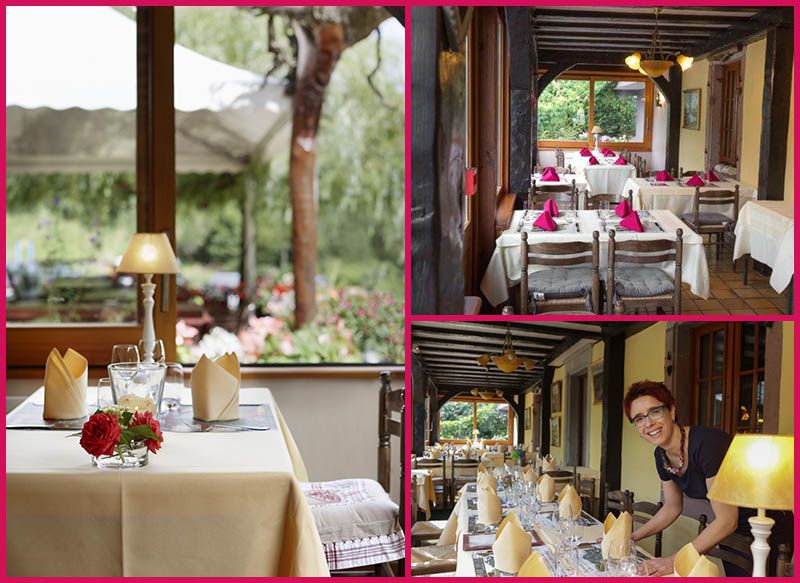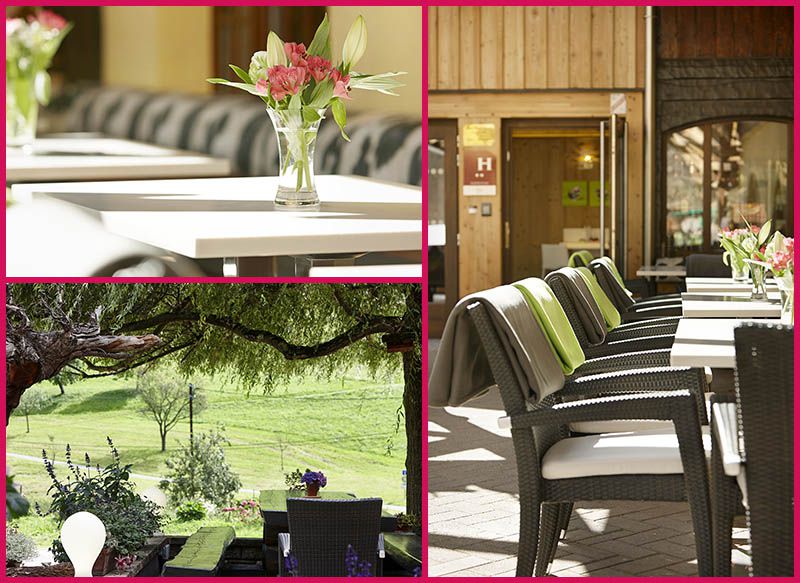 ---
Our gastronomy
Discover our alsatian, traditionnal and vegetarian dishes which suggest our kitchen team directed by Jacky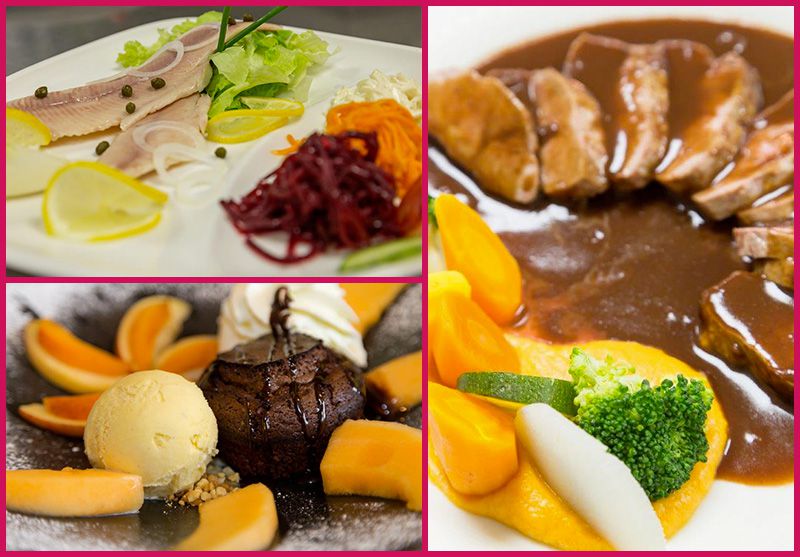 Every sunday for lunch we suggest the buffet "all you can eat".
( The childrens pay their age in Euros (from 3 to 16 years). )
Our menu for download:
menu-bagenelles.pdf
, every day we suggest more special saisonal dishes.
---
Our favorit local partners

Wines
Becker, Zellenberg (www.vinsbecker.com)
Huttard, Zellenberg (www.alsace-jean-huttard.fr)
Klein, Saint-Hippolyte: (www.georgesklein.fr)
Freyburger, Bergheim (www.vins-freyburger.com)
Bott-Geyl, Beblenheim (www.bott-geyl.com)
Freudenreich Jean-Luc, Eguisheim
Wolfberger, Eguisheim (www.wolfberger.com)

Others
Humbert - cheese
Ferme du Langthal - goat cheese
La Savonnerie du Val d'Argent ARGASOL - soaps and cleaning products
Secrets du Val d'Argent - Meat
Le Chalutier, Bennwihr Gare - fish and mushrooms
La Prairie, Bindernheim - poultry
L'herbier des lutins - sirup and jam
Pâtisserie Baradel, Sainte-Marie-aux-Mines - cake shop

---
OUR TEAM
Laetitia
Hello, I'm Laetitia coming from the Vosges. I'm happy tou welcom you but dont't speak English.
Valérie
My passion is to clean the rooms and suites. I prepare them for you with care and a lot of attention, my name is Valérie and I speak Alsatian.
Xavier
I'm an apprentice, i like cooking, that's why I choose this work.
Charlie
Hy! I'm the little chick in the kitchen. I have to learn with the others, not easy every day but I will have it!
Danielle
I have to keep an eye on my young colleagues. I am Danielle, daughter of hotel managers and I speak perfectly German.
Jacky
Jack is my name, I'm a cook of the old school, so I know to cook our traditional dishes. I want them to be fresh and good. If you liked your meal, please tell me it would make me glad..
Birgit
I am "die Chefin" what means I take care of you and check that the whole team is also doing it. Don't worry, you'll feel good.
---
Our services
privative car park / outside playground for childrens / chill-out lounge / little farm / sockets for electric cars (
chargemap.com
) / motorbike garage / baby furnitures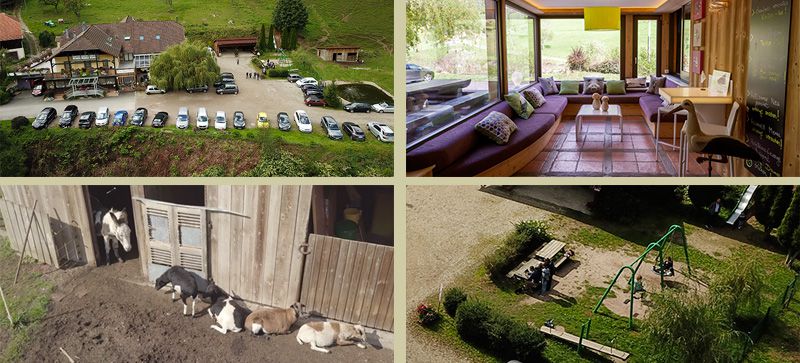 Other informations
MENU
---